Meet Your Summit NJ General Dentist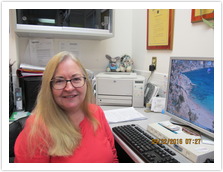 Deborah A. Flynn-Nyktas, DMD, FAGD
Deborah A. Flynn-Nyktas, D.M.D. was awarded her degree of "Doctoris Medicinae Dentalis" from Fairleigh Dickinson School of Dental Medicine in May of 1989. She worked for several group practices in New York where she acquired a wealth of information as well as perfecting her clinical dexterity until opening her own practice in Summit, N.J. in May of 1991.
Dr. Flynn-Nyktas is an advocate of life long learning. As a 1989 graduate of Fairleigh Dickinson University School of Dental Medicine, she continues her studies in diverse continuing education courses. She is a member of the American Dental Association, New Jersey Dental Association, Union County Dental Society, the Seattle Study Club, and was an attending dentist at the Overlook Hospital Dental Program for 27 years.
Dr. Deborah A. Flynn-Nyktas, DMD established a general family dental practice in Summit in May 1991. She began her practice in a small office on Springfield Avenue in the center of Summit where it grew and flourished. In December 1996, she moved to her current location at 7 Tulip Street. Dr. Flynn-Nyktas provides general preventive and restorative dentistry as well as cosmetic and implant dentistry. She received the Award of Fellow of The Academy of General Dentistry on July 22nd, 2000.
Most of her patients are accustomed to walking into her office and finding some new piece of equipment or learning about yet another treatment option. Her office features "ZOOM", the 1 hour in-office tooth whitening procedure featured on "Extreme Makeover". She is also a certified provider of "Invisalign", a cosmetic orthodontic alternative to braces which is nearly invisible when worn on the teeth. Porcelain laminates and tooth colored fillings are also second nature to the growing aspect of available cosmetic alternatives offered. Her latest addition to her armamentarium, "DentalVibe" has made the discomfort associated with receiving dental injections (or shots) virtually non-existent. . For patients wishing to replace missing teeth; implants, fixed bridgework and dentures are all viable options.
Organizational Memberships :
• Fellow of the Academy of General Dentistry
• American Dental Association
• New Jersey Dental Association
• Union County Dental Society
• Academy of General Dentistry
• Seattle Study Club